Welcome to
XVIII Brazilian Magnetic Resonance Conference (AUREMN)
and
16th International Conference on the Applications of Magnetic Resonance in Food Science (MRFood)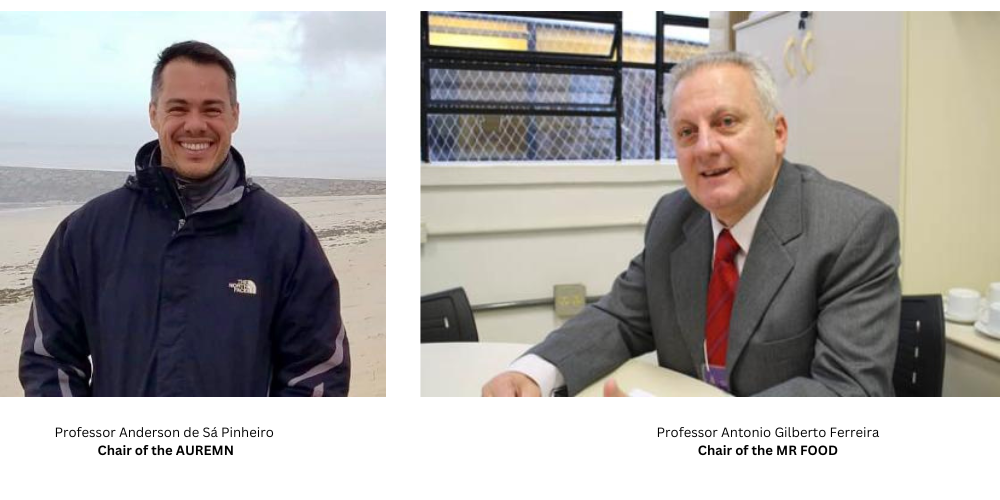 The Brazilian Nuclear Magnetic Resonance Users Association – AUREMN and Groupement AMPERE invite to participate in the XVIII Brazilian Magnetic Resonance Conference and 16ᵗʰ International Conference on the Applications of Magnetic Resonance in Food Science (MR Food). This is the first time MRFood will be organized outside of Europe.
In this event, the Latin American and European scientific communities will have contact with the state of the art of NMR research. This is undoubtedly the largest NMR event in Latin America. Together with scientists from several countries, it is an excellent opportunity to discuss the developments of the NMR and Food fields and their applications. As the chairs of this event, we invite you all to participate in the numerous academic activities we have planned and strengthen the scientific network with researchers and professionals from several countries.
This event will occur in Foz do Iguaçu, on the triple border between Brazil, Argentina, and Paraguay. Foz has a preserved Atlantic Forest, one of the biggest waterfalls in the world, and the Itaipú hydroelectric power station, the second largest in the world. Feel free to invite your colleagues to join us, and hopefully, we will have a productive conference in this charming place.
OPENING OF REGISTRATION:

OPENING OF ABSTRACTS SUBMISSION:

DEADLINE FOR ABSTRACTS SUBMISSION:

DEADLINE FOR REGISTRATION WITH DISCOUNT:

DEADLINE FOR REGISTRATION ACCEPTANCE:

DEADLINE FOR POSTER SENDING:
OPENING OF REGISTRATION: November 30th

OPENING OF ABSTRACTS SUBMISSION (oral and poster): November 30th

DEADLINE FOR ABSTRACTS SUBMISSION: Oral (March 4th) and Poster (April 1th)

DEADLINE FOR REGISTRATION WITH DISCOUNT: April 1th

DEADLINE FOR REGISTRATION ACCEPTANCE: May 20th

DEADLINE FOR POSTER SENDING: May 4th