Welcome to the XX Brazilian Congress of Biomechanics!
April 18-22, 2023
The Brazilian Congress of Biomechanics (BCB) is the official event of the Brazilian Society of Biomechanics, held every 2 years, which seeks to promote a space for interaction and discussion among those interested in Biomechanics for the development of the area. The BCB has been the stage for discussions on the most varied topics related to Biomechanics and for the active participation of researchers and graduate and undergraduate students, thus providing a special and unique environment for the dissemination of knowledge production in Biomechanics. For the next edition, Bauru - SP is pleased to host the XX BCB between 04/18/2023 and 04/22/2023 with national and international speakers, workshops, round tables, symposia, free theme sessions, poster sessions and mentoring sessions for students. In addition, with the help of the Brazilian Society of Biomechanics, there will be awards for the best papers of the event and the School of Biomechanics for graduate and post-doctoral students. The papers of the event will be published in the proceedings of the event. The congress activities will take place in the afternoon and evening shifts, with the morning period destined for tourist activities.
Faculty of Sciences - Bauru Campus
Av. Eng. Luiz Edmundo Carrijo Coube, 14-01 - Vargem Limpa - Bauru/SP - CEP 17033-360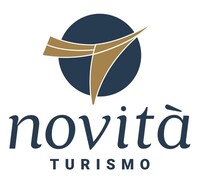 Novità Turismo will be the official travel agency to handle matters related to air tickets and accommodation during the XX Brazilian Congress of Biomechanics.