Back
Losing Friends Over Politics: The Relationship Between Dysfunctional Online Activities And Social Sanctions On Whatsapp And Facebook
Category:
Manipulation and Polarization
Date and time:
13:00 to 13:30 on 09/04/2020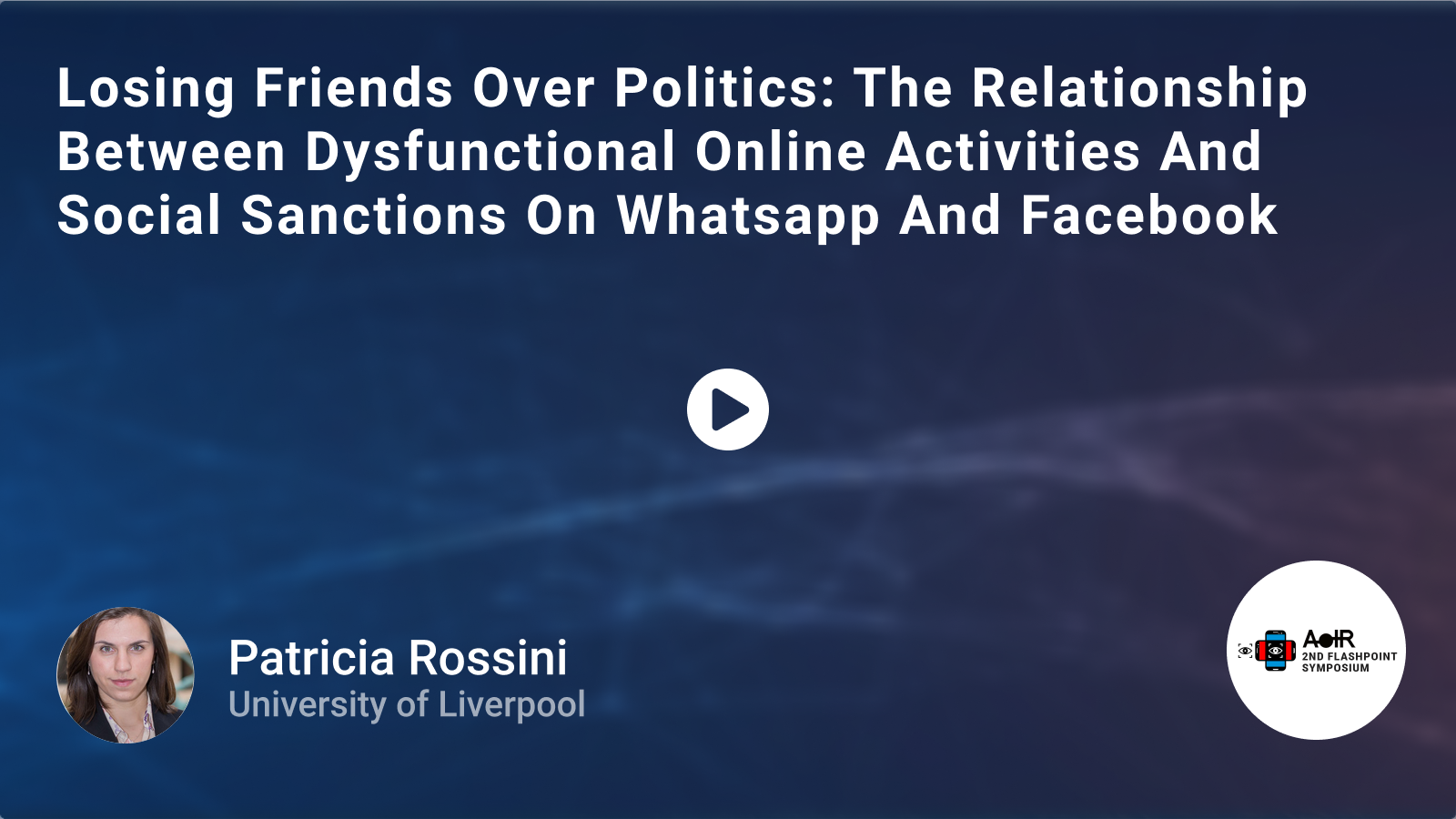 This talk sheds light on how dysfunctional online behaviors may affect relationships by investigating social sanctions — actively blocking, unfriending, and quitting social media because of politics. There is limited research investigating how people's online experiences may lead to social sanctions. Taking a comparative approach, I also examine the extent to which the dynamics around social sanctions are sensitive to different platform affordances, comparing Facebook and WhatsApp.